(Somewhere in Taiwan Strait...)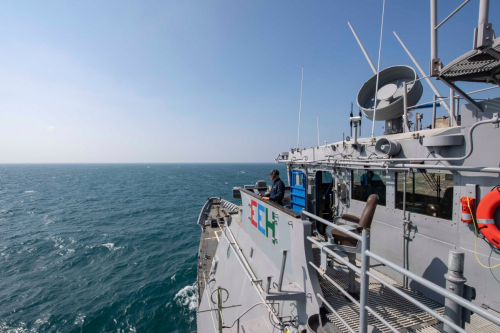 Jack: Hey Steven, we're on our way. Stay strong brothas! See you in 12 hours.
The Narrator: Jack, the leader of the Taiwan Resistance, is supposedly a talkative guy but today, he is quite reserved.
Your Inner Voice: Bruh, the writer is so lame. I can sense you guys are tired. lol. Is this really going to be a great story? By the way? What happened to my character? I'm still the lead character right?
The Narrator: Please don't interrupt me anymore.
Your Inner Voice:
The Narrator: The Taiwan and Hong Kong Resistance are about to join forces and are planning to go straight to New York where the showdown between The Globalists and the Resistance begins. They are on their way to the war zone just like other resistance groups from Australia, South East Asia, South America, Africa, and Europe. Everyone is mobilized and there's no turning back. These Freedom Fighters are humanity's last hope...
(distant musical sounds playing)
Alex Dunes: THIS IS ALEX DUNES ONCE AGAIN MY FRIENDS AND YOU ARE TUNED IT TO THE RESISTANCE RADIO! WE HAVE GREAT NEWS, OUR FRIENDS FROM HONG KONG AND TAIWAN ARE ABOUT TO JOIN YOU SOON! STAY STRONG EVERYONE. WE ARE BRINGING THE WAR TO THEM. WE WILL BRING THEM HELL!!! ROCK ON BITCHESSS!!!
--End of Part 4--