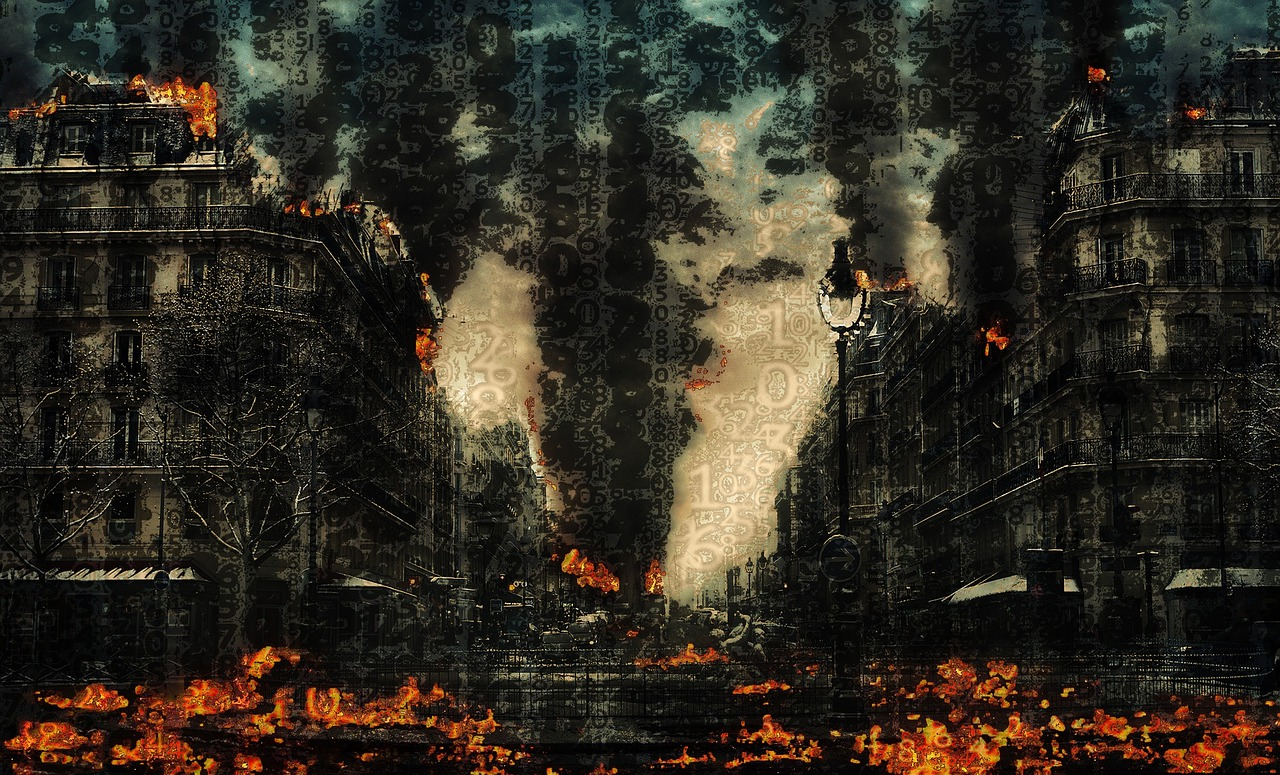 After the 3rd COVID lockdown, New York City's population was reduced to 5 Million. There's death everywhere and death from the virus isn't one of them.
Standing at a rooftop of an empty building, you see the whole city burn the dead. You can hear the depressing sound of the flames, the patrol cars, and the echoes of your dead friends and you wanted to absorb all of it but you can't - your enemies spotted you and now you must go back to hiding and alert your crew downstairs.
Before you can even turn back, somebody hit your head and now you blacked out... You drifted away into unconsciousness and the whole scene turned to black.
Meanwhile, in Hong Kong, The Iron Umbrella Movement has successfully seized a military base and is now trying to establish communications with their allies in Taiwan. In the war room, Steven is recording his message to the world...
"Dear fellow freedom fighters, this is Steven Han, of the Iron Umbrella. I want to stress the importance of everyone working together to take control of your military bases, your communications systems, and your transportation systems. You must organize starting in your neighborhoods and seize all the traitors. Work together discreetly to overthrow the enemy. Bring as many freedom fighters as you can. I wish I can spend more time to tell you about our struggles here but I guess yours are not that different from ours. See you all in New York, and good luck."
--End of Part 1--